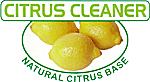 Enviro Gold Citrus Cleaner is a powerful quick break degreaser and cleaner. Environmental concerns created a demand for an environmentally friendly degreaser and cleaner, an alternative to traditional solvents.

Enviro Gold Citrus Cleaner consists of nature's own powerful ingredient, dilimonene (citrus peel oil). Concentrated, this is strong enough to degrease a diesel engine and gentle enough with dilution to trust with pre-soaking clothes. It is versatile to be used across many applications and many industries.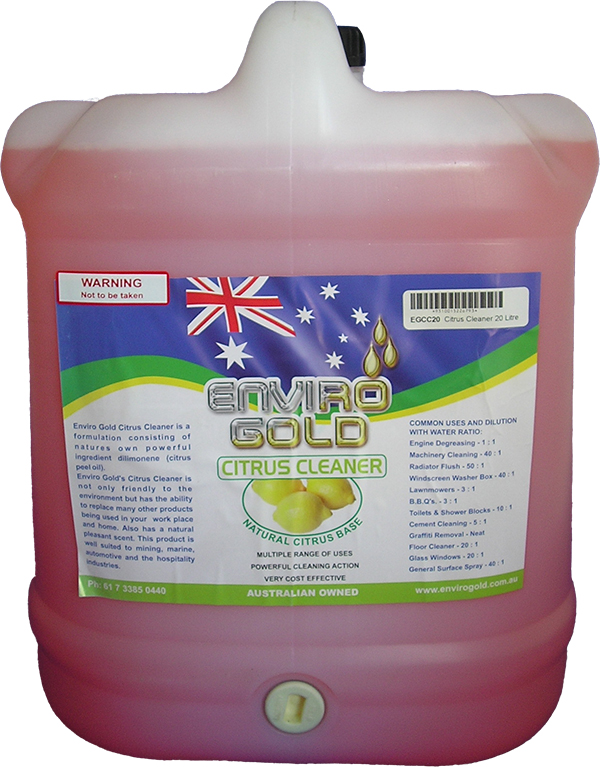 Benefits and advantages
Quick break formulation
Powerful cleaning action
Environmentally friendly
Food-safe
Versatile – ability to replace many products at various dilution levels
Cost-effective concentrate
Biodegradable
Able to dilute with water
Non-regulated – safe to transport and store
Ideal for use in pit wash.
Common Applications
Vast range of uses across many industries at different concentration levels. Easily removes built-up grease, oil and odours. Common uses by industry are:
Marine industry
Removing salt spray and fish odours on all surfaces
Clean trawlers and passenger marine vessels
great for cleaning out eskies, bait boards and surfaces that come into contact with fish odours – cleans and removes smell.
Food grade safe.
Mining and industrial
safe and natural alternative to degreasers.
at high dilution can clean canvas rigging and lifting slings
added to Truck & Machinery Wash for removing extra baked on dirt on machinery and trucks
Automotive
Clean caravans and other RVs
Safe on all washable surfaces as well as cloth trims, floors and lighting.
Other uses
Cleaning BBQ's, bathrooms, floors and walls.
| Part number | Description |
| --- | --- |
| EGCC20 | 20 litre drum Enviro Gold Citrus Cleaner |
| EGCC200 | 200 litre drum Enviro Gold Citrus Cleaner |
Safety Data Sheet
Download a copy of the Safety Data Sheet for Enviro Gold Citrus Cleaner. Non-DG for storage and transportation.